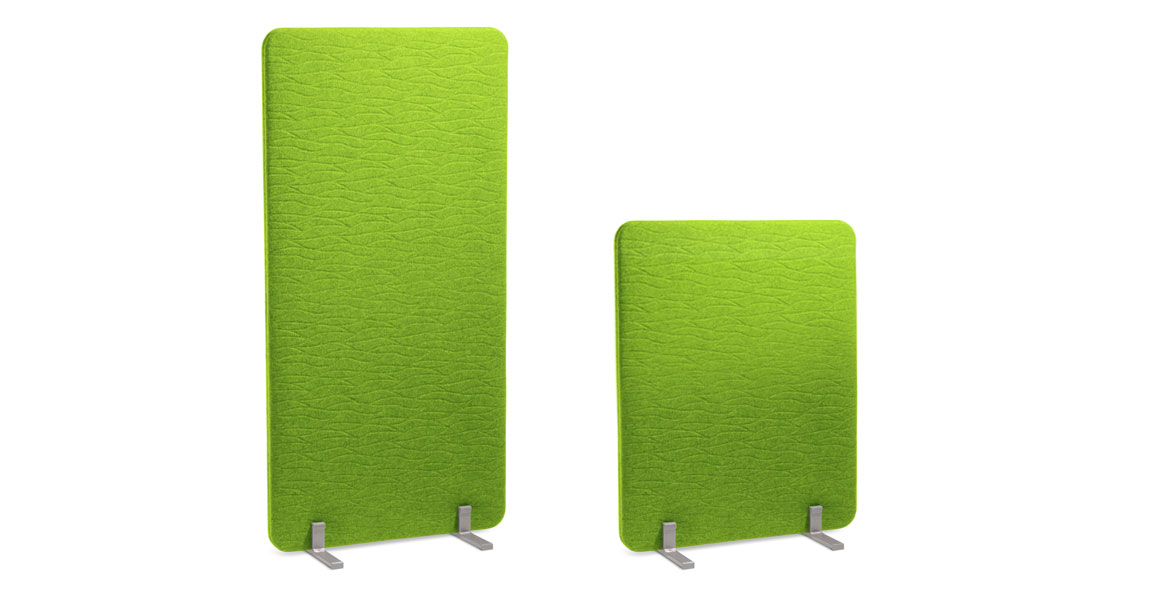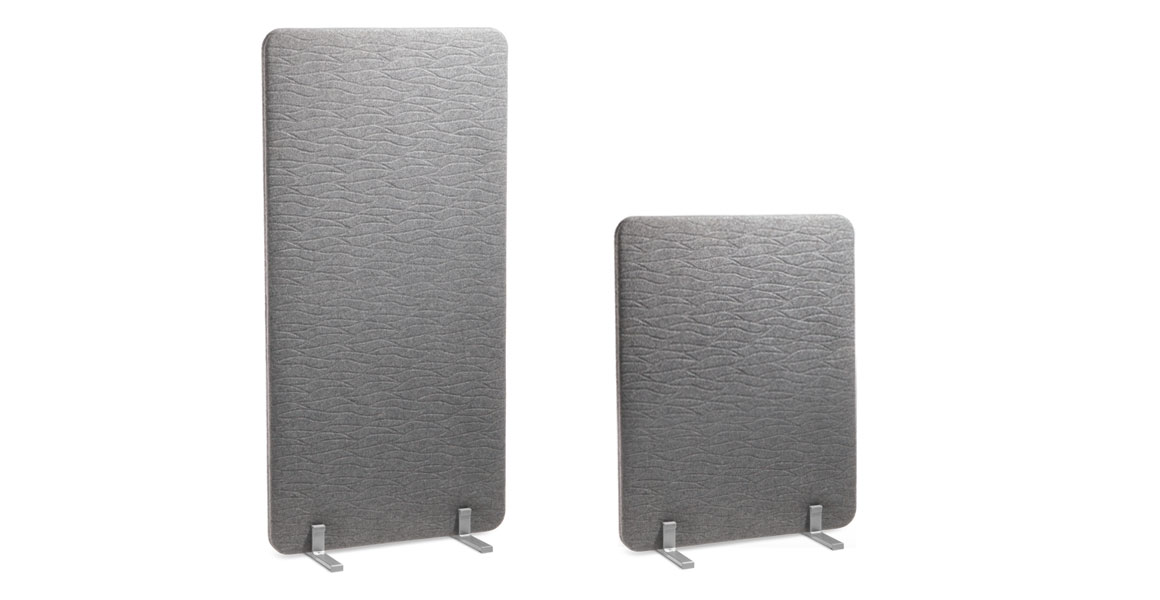 Free standing acoustic panels
The acoustic screen is made of pressed or smooth felt.
The basic function of the acoustic screen is to protect the room against noise, dividing the space into smaller units, and separating the workplace.
The screens are available in various heights. You can stick a pin into it, which gives you an extra surface to hang notes, pictures or graphics.
width:

900, 800, 700 mm

height:

1800, 1600, 1400, 1200, 1000 mm

thickness:

50 mm

material:
wool felt
PET felt
polyamide felt
high quality of each acoustic panel

unique structure of the pressed felt

excellent sound absorber – felt is an acoustic material

flame retardant

safe for children

lightweight and durable

easy to self-assembly

many fashionable colors available

in the screen can  be hammered pins, gaining an additional surface