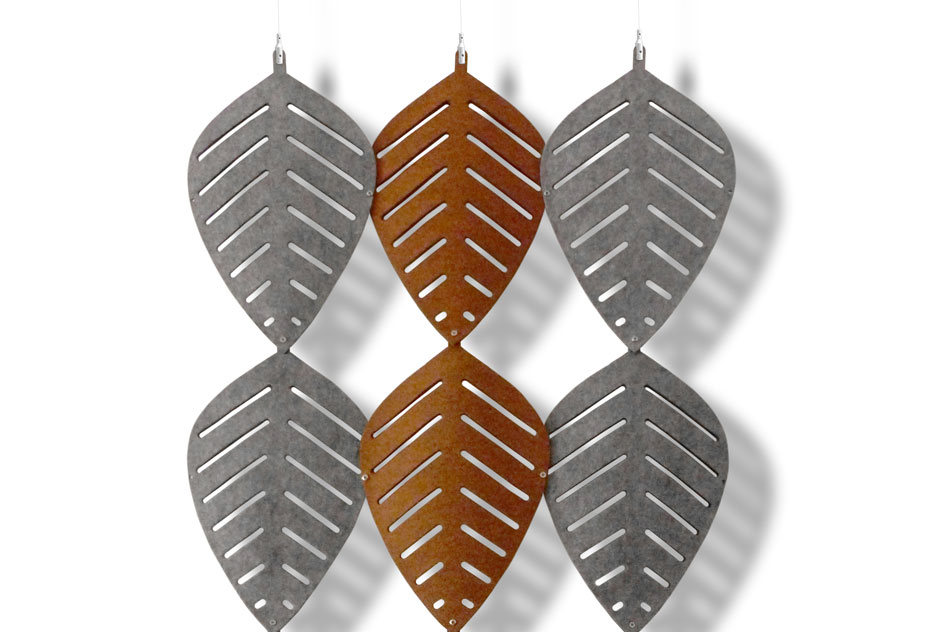 Openwork barriers – Leaf
A sound-absorbing decorative element in the shape of a leaf, which can be combined into sound-absorbing (acoustic) screens in various designs and formats. 
The leaf is made of sound absorbing felt and is suspended on the ceiling or wall. Available in various colors. Elements are joined together using small plastic clips.
1m² contains of 7-8 individual panels.
width:

290 mm

height:

470 mm

thickness:

6 mm

deflection:

3,5 cm

weight:

up to 20 dag/1 pc.

material:

wool felt
PET felt
polyamide felt
made of high quality materials 

high quality of each sound absorbing panel

excellent sound absorber – felt is an acoustic material

flame-retardant

safe for children

lightweight and durable

easy to self-assembly

wide color range available