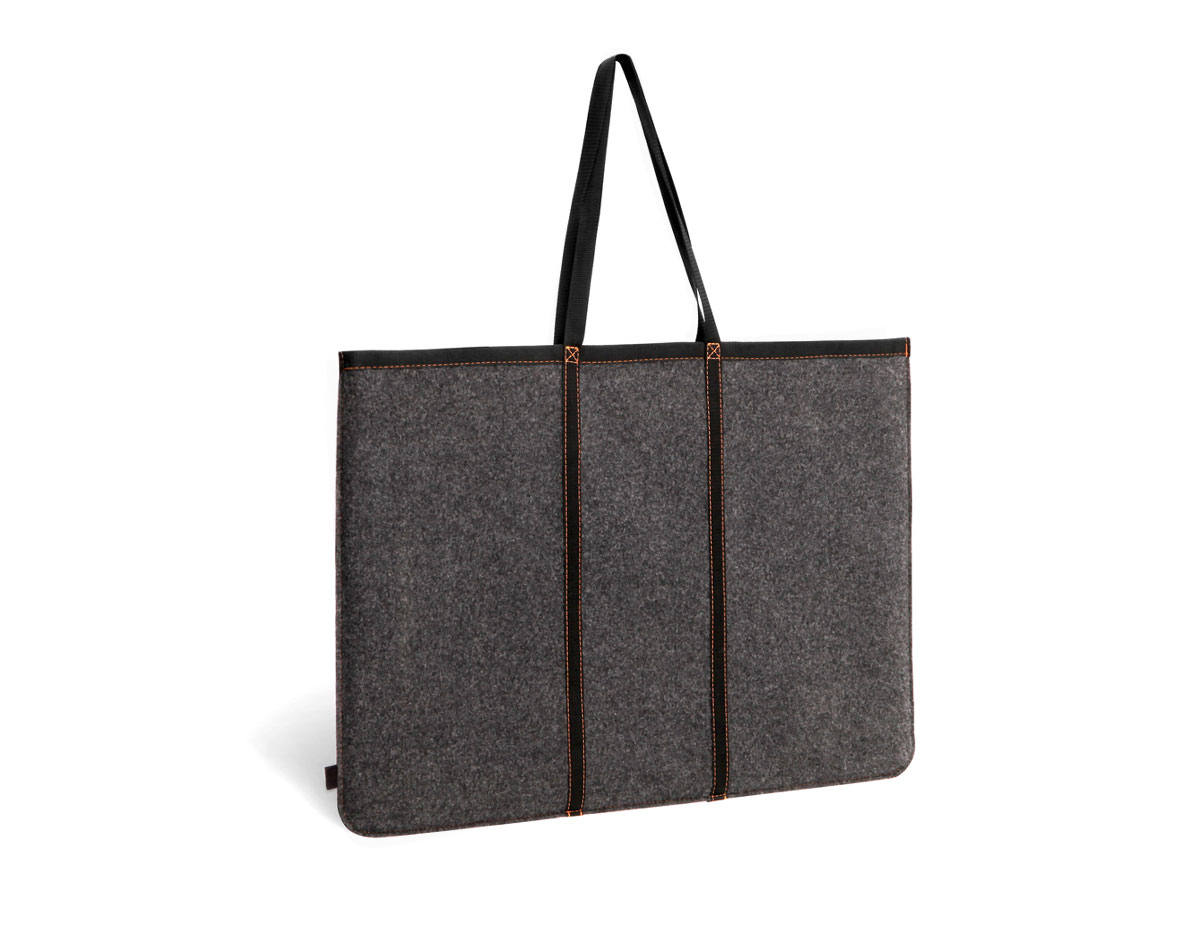 Felt bags
Fashionable bags made of felt with basic function to protect and carry objects.
Felt is perfect as a material that protects the carried equipment, keeping it safe from the dust, dirt or a possible fall.
Bags made of felt make a perfect combination of natural raw materials, modern design and functionality.
width:

800  / 600 mm

height:

600  / 400 mm

material:

wool felt
PET felt
polyamide felt
many colors available

modern and elegant design

made from natural materials

protection of the carried equipment